Configuring an AVN420 with NetroMedia
If your AVN did not come pre-configured for use with our service it is very simple to configure for use with NetroMedia.
Speak to a NetroMedia sales representative and obtain your streaming details and links.
Log into the AVN administrator page, contact your network administrator for assistance in locating the IP of the AVN device; you can usually find this using your local networks DHCP client table.
Select the "Stream" tab on the left, it should look like this:
Make sure your "Stream mode" is set to "Transport Stream UDP"
Set your stream destination to the information provided to you by the NetroMedia representative.
Stream at Bootup can be configured to auto-start your stream when connected; setting autostart means you do not have to log into your AVN each time you need to start your stream.
There are several other settings that can be configured; images and a short description can be found below:
Setting video inputs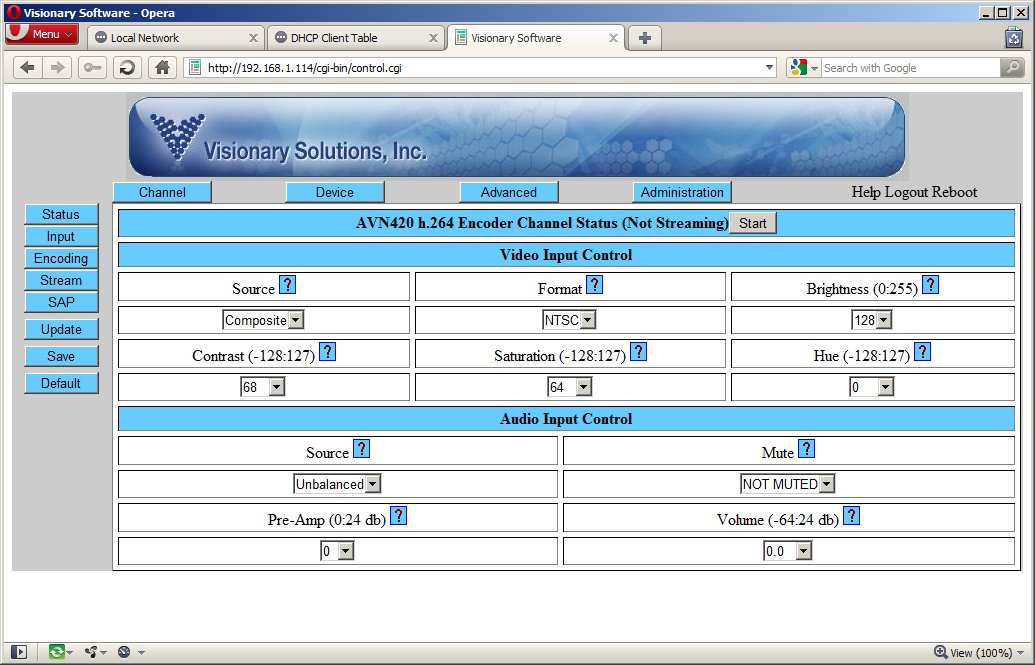 Set bitrates and resolutions using the "Encoding" tab.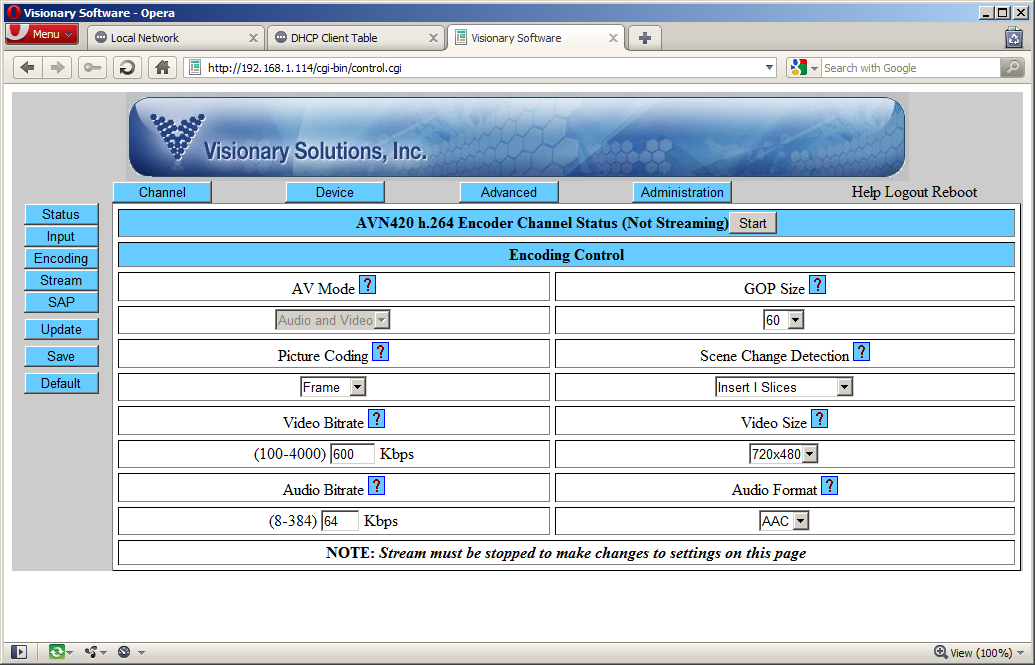 Set a static IP address by selecting "Device" and "Network"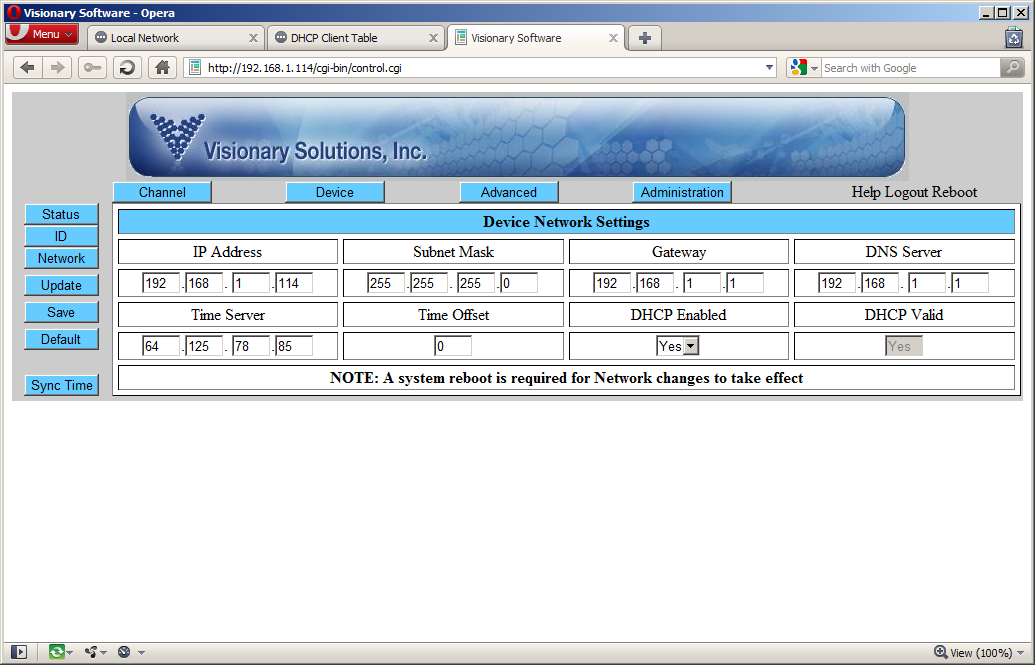 Basic troubleshooting:
If you start your stream but are unable to view using the links and embed code provided to you by your NetroMedia representative check the following:
You have input connected; the device will not start streaming without a valid video/audio input
Your source / format is set correctly to PAL/NTSC – See above under "video inputs"
---