Preparing content for use with Windows Media On-Demand using Microsoft Expression Encoder
Download and install Microsoft Expression Encoder from here.
Open Microsoft Expression Encoder and select "Transcoding Project".
Select "Import" on the bottom left of the encoder.
Select the video you would like to convert to Windows Media Video.
Video and Audio bitrates and resolutions can be selected by expanding the >Video and >Audio tabs located to the right of the encoder. Common bitrates are 350Kbps Video and 32Kbps Audio.
Once your desired bitrates are selected click "Output"; here you can select an image to be created with the video using either Best Frame, 1st Frame or a custom time in the video.
On the "Output" tab Open >Job Output;here you can select your desired output filename and directory.
Press "Encode" located on the bottom left next to the "import" button to start your encoding project.
Your output file can now be uploaded using FTP or via the NetroPortal uploader which can be accessed on your service page.
Screenshots of the process can be found below
Step 1. Select import and then select the video you would like to encode.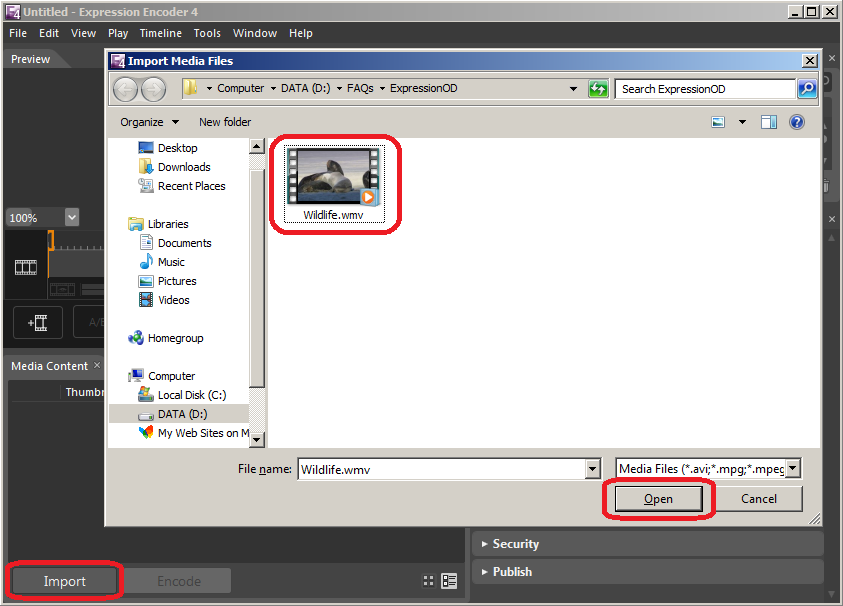 Step 2. Select your video and audio bitrates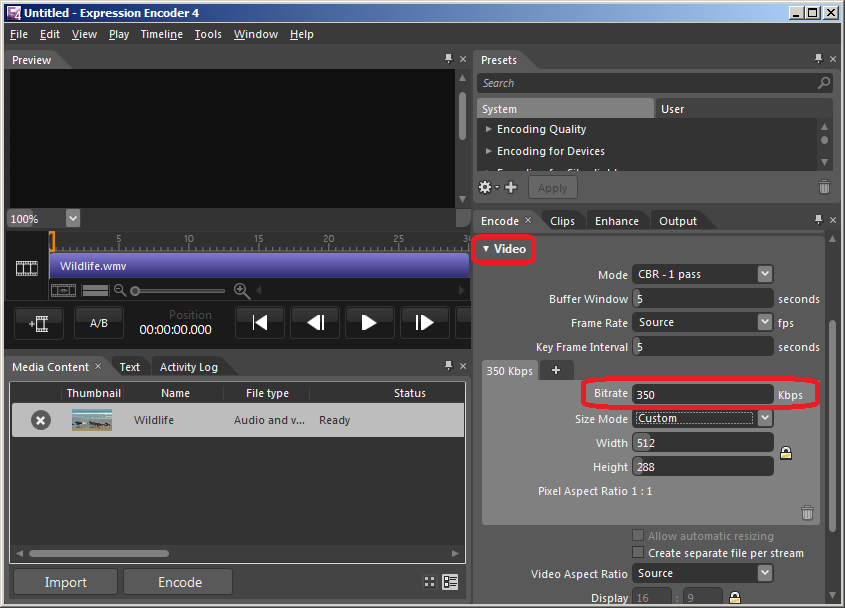 Step 3. Select your output folder and file name and press Encode to start encoding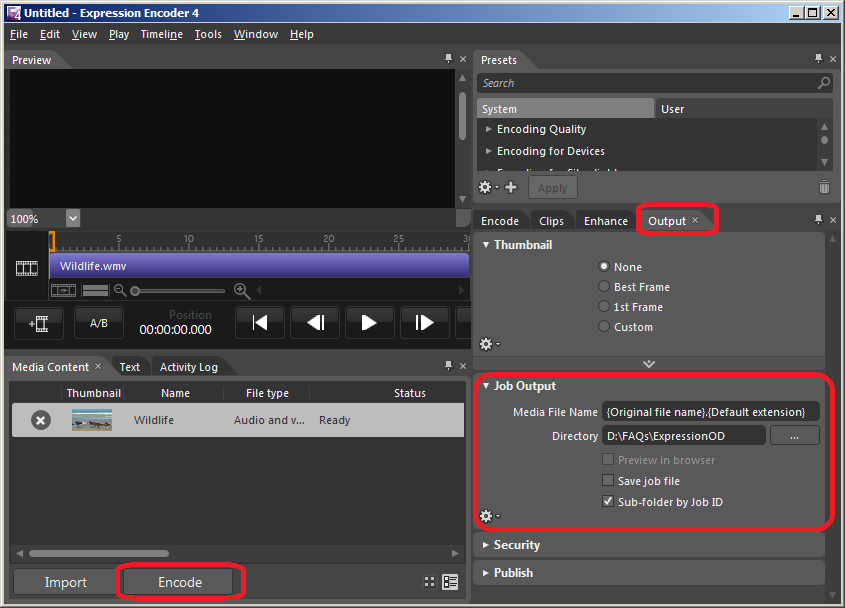 Step 4. Once completed you should have a new folder / file in your output directory.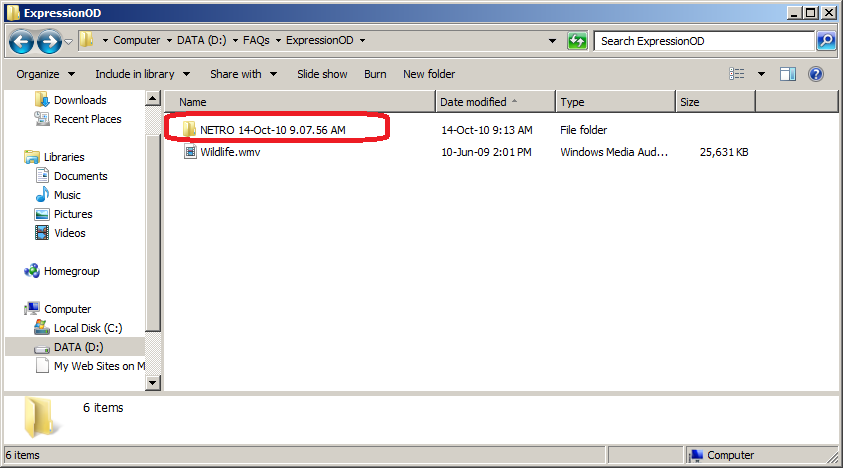 If you found this FAQ helpful please rate it using the stars below.
---